When deciding between polished concrete and epoxy floor, often it is difficult to decide which will be a better choice for your home or commercial space. Most contractors and property owners will always prefer something that needs little maintenance, is long-lasting, and can enhance the appeal of their space.
Besides that, they also may find it very tough to decide whether to go for epoxy flooring or polished concrete for their particular needs. You can however find any top tradies for both jobs from the Bleen site, as most of the service providers are listed there.
Epoxy flooring
Epoxy flooring is a hard resin hence must be coated in several layers. For proper bonding of epoxy, you need to consult with a few top epoxy companies to prepare the floor by properly grinding and also opening up the entire concrete slab.
Initially, by using a metal diamond you need to grind the floor and then vacuum clean it to remove the entire dirt and debris. After that, the flooring expert will apply a moisture barrier coating for protecting the floor finishes.
Finally, the epoxy resin will be applied and spread evenly over the surface to get the desired finish.
Polished concrete
Polished concrete floors will create a minimalist look in your homes, offices, restaurants, or any other commercial space. It can work from any sophisticated dining room to any expansive hotel lobby. You can call any one of the commercial flooring companies from Flooring Domain and create a polished concrete surface.
The benefits of epoxy flooring
The following are the benefits of epoxy flooring:
Any flaws present in your concrete polishing are overcome by applying epoxy
It can satisfy the requirements of many different types of industries
Epoxy floors have a little better capacity for any weight-bearing.
It can easily hide any imperfection present on your floor
It is highly resistant to spills as a result, several industries like food and beverage manufacturing, pharmaceutical, and biological companies can benefit from this epoxy floor coating.
The epoxy floor can provide resistance against abrasion and impact that is needed in several manufacturing operations.
It can offer very high reflectivity and also brightness to any work environment
Epoxy and resin can be custom-made as per your floors. The epoxy flooring technicians will just pour the epoxy and then let it cure.
Quite a versatile product and any look can be achievable
Water-resistant floors
Benefits of polished concrete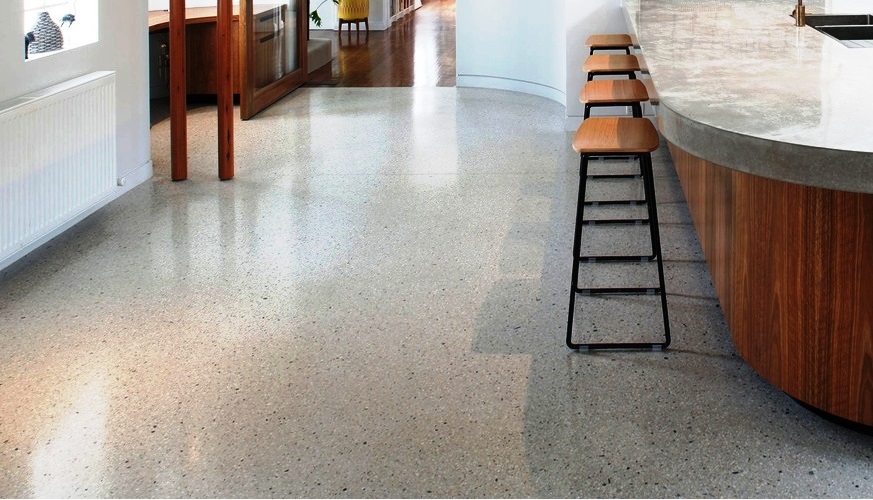 Minimal wet usage
Standard maintenance routine
Level and concrete having minimal imperfection
Colour difference with a rustic look
High reflectivity, low dust, and also improved indoor quality.
Summary
If you consult with any best rated local commercial carpet companies then they will suggest the following:
If you have to deal with such an environment where your floors will be wet or the floors will have many spills like oil and chemicals then epoxy will be preferable.
If you have got heavy markings like stripes, lines, and other markings, then epoxy will perform better.
If you are going for very rough usage of your floor where heavy vehicles or high traffic will be there then polished concrete will probably be the best choice.